"I hear many parents say, "there's a difference between spanking and abuse." I disagree. There is no appropriate way to hurt a child's body. Both are forms of violence, both can damage a child's brain, and both can produce the same karma."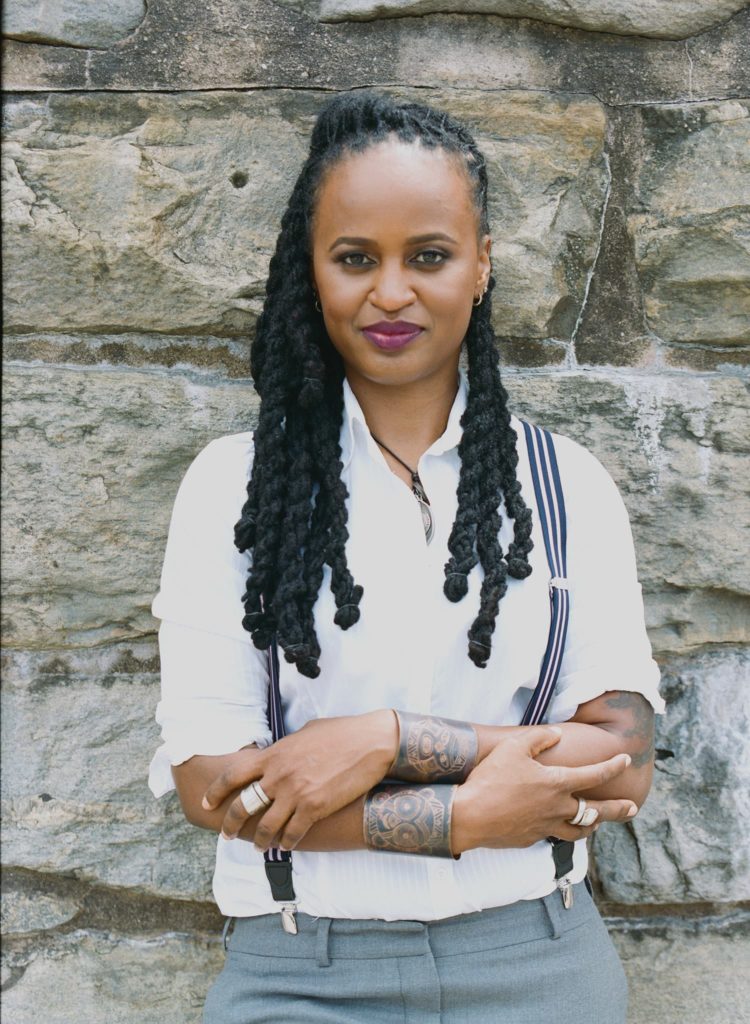 Dr. Stacey Patton is an adoptee, child abuse survivor, and former foster youth turned award-winning author, journalist and child advocate.
Her reporting on issues of child welfare, race relations, and higher education has appeared in The New York Times, The Washington Post, The Baltimore Sun, Al Jazeera, BBC News, TheRoot.com, The Chronicle of Higher Education, ForHarriet.com, and Dame Magazine. She has made appearances on CNN, MSNBC, Al Jazeera, FOX News, CBS, and Democracy Now. Dr. Patton has won numerous journalism awards and citations from the William Randolph Hearst Foundation, Society of Professional Journalists, National Association of Black Journalists, Scripps Howard Foundation, New York Women in Communications, and the Education Writers Associations. In 2015, Dr. Patton was awarded the Vernon Jarrett Medal for her national commentary and reporting on race.
As a nationally-recognized child advocate, Dr. Patton travels the country delivering keynotes and professional trainings focused on combating racial disparities in child abuse cases, criminal prosecutions for child abuse, foster care placements, the over prescribing of psychotropic medications to children of color in foster care, the school- and foster care-to-prison pipelines, corporal punishment in public schools, diversion and restorative justice programs. She works as an intermediary between social service and law enforcement agencies seeking to improve services to communities of color.
Dr. Patton also provides workshops for youth in care, and those aging out, with a primary focus on enhancing their communications and conflict-resolution skills, and developing strategies to help them prepare for productive lives. Her trainings have reached thousands of children and professionals since 2010. For her efforts, in 2016 the American Professional Society on the Abuse of Children bestowed her with the Outstanding Service and Advancement of Cultural Competency in Child Maltreatment Prevention and Intervention Award.
Dr. Patton attended Johns Hopkins University and New York University where she received her bachelor's degree in journalism. She earned her Ph.D. in African American history from Rutgers University. Her dissertation, "Why Black Children Can't Grow Up: The Construction of Racial Childhood in America, 1880-1954," focuses on the acceleration of Black children's maturity into perceived adulthood is a core feature of anti-black racism both institutionally and socially. She examines how the racialization of the life stages of the child – embryonic development, birth, infancy, adolescence, and puberty – were seized by medical practitioners, psychologists, social scientists, educators, child welfare and juvenile justice professionals who used their respective disciplines to promote discriminatory polices targeted at Black children. Those policies indelibly shaped Black parents' sometimes harmful counterintuitive discipline practices, which explain how African American children have come to experience disproportionately high rates of abuse and fatalities in our contemporary culture.
In addition to her child advocacy work, Dr. Patton is an assistant professor of multimedia journalism at Morgan State University in Baltimore, Maryland. She is the author of That Mean Old Yesterday – A Memoir (Simon and Schuster), Spare the Kids: Why Whupping Children Won't Save Black America (Beacon Press), and the forthcoming book Strung Up: The Lynching of Black Children and Teenagers in America, 1880-1968 (Beacon Press).