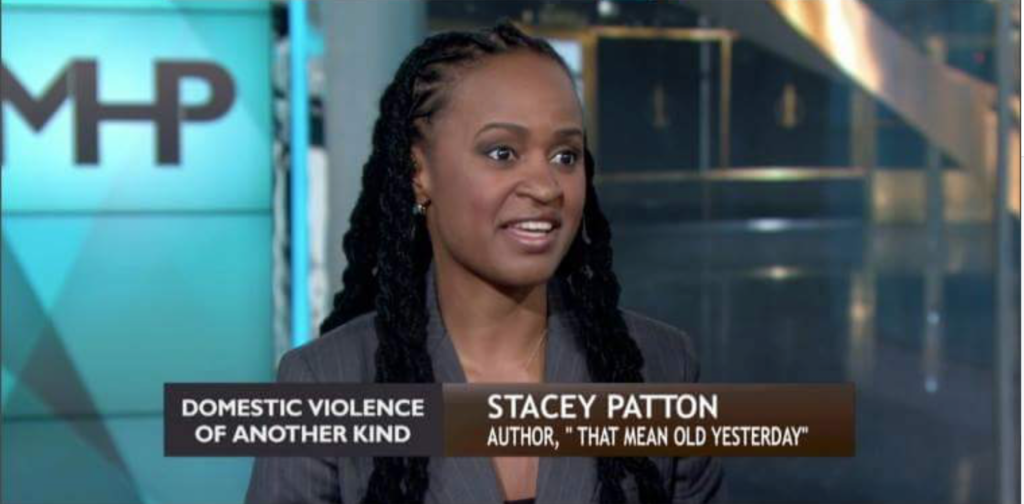 Here and Now
Dr. Patton connects beating black children to racist ideology.
May 7, 2017
Spare The Kids: A Conversation With Dr. Stacey Patton
Dr. Stacey Patton in conversation with Dr. Jared Bell on Spare The Kids.
April 18, 2017.
#ItsPersonal
Dr. Julianne Malveaux discusses a delicate subject among African Americans with author + child advocate Dr. Stacey Paton.
March 31, 2017
New Book: Long-Term Impact of Corporal Punishment
Wall Street Journal Live
March 21, 2017
Black Moms Matter Panel
Washington, DC
June 10, 2015
CNN Interview with Dr. Patton
The Baltimore Mom Controversy
May 2, 2015
Dr. Patton on All In with Chris Hayes
The Adrian Peterson Child Abuse Scandal
September 15, 2014
Dr. Patton on CBS This Morning
The Adrian Peterson Child Abuse Scandal
September 16, 2014
Dr. Patton on The Melissa Harris-Perry Show
The Adrian Peterson Child Abuse Scandal
September 21, 2014