Welcome to SpareTheKids.com!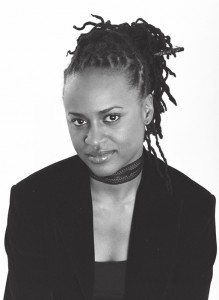 Let me be upfront . . . I do not have children.  But what I do have is an amazing coalition of mothers and fathers, grandparents, teachers, guidance counselors, religious leaders, social workers, child advocates, pediatricians, clinical therapists and activists who are all deeply committed to providing parents and other child caregivers with alternatives to hitting children.
We firmly believe that verbal abuse and punitive acts of physical aggression against children is unacceptable, degrading, and increases the potential for negative short and long-term emotional consequences for individual children, families and the larger society. We also believe that the wide acceptance of physical punishment is at the root of much of the dysfunction in Black families, relationships, and communities.
If we spank or beat young boys, how will they grow up to treat women and children well? If our girls are physically hit, then what will that do to their self-esteem and what kind of mothers will they become?  How does physical violence prepare our children to be treated in their intimate relationships and by the larger society?
This self-perpetuated form of violence increases a child's chances of under-performing in schools, committing crimes, and being locked up in prison.  What has long been described as "tough love" is actually a destructive vestige from slavery and Jim Crow era racism.
We have made great strides as a society by relentlessly raising awareness about child abuse, domestic violence against women, and the excessive use of force by police officers, but there is still a great preponderance of those who express a willingness to strike a child. There is a fixed, centuries-long belief in our culture that children need to be kept under control through fear, intimidation and aggressive force by parents and other authority figures in their lives.
Many people believe that hitting is the quickest, most effective and convenient way to control a misbehaving child.  We don't agree!  Children have the RIGHT not to be hit and a RIGHT to be safe.
I started this movement because I want to inspire parents and other caregivers to consider healthier, non-violent ways to raise children.  I have grown frustrated by the usual conversation on physical punishment, especially in Black American communities. Spare the Kids, Inc., an interactive web portal, is a tool that will help change this conversation.
I am not an expert on raising children.  I am merely the facilitator.  I'll be bringing you the expertise of people like yourselves who want to make a difference. You'll hear from mothers and fathers who are raising healthy children without hitting. Various professionals from across the spectrum of our society will offer insights on the benefits of positive discipline techniques.
You'll also hear from religious leaders who will discuss the ways in which the Bible and other texts teach about the loving NON-VIOLENT ways to rear children.  And . . . you will hear the voices of children and teenagers as they share their views and feelings about this issue.
As I continue to build this movement, this site will feature: webinars, child development research, free resources for parents and caregivers, an array of workshops, video discussions, interactive forums, bi-weekly cartoons, webisodes . . . and much more!
My passionate desire to help combat the negative effects of corporal punishment in Black families and communities is driven by my own challenging childhood experiences.  I was raised in a house where the gospel of "spare the rod, spoil the child" ruled the ways in which I was disciplined.  My childhood experiences along with years of therapy and continued healing have all led to my commitment to build this movement.  In addition, my work with adopted, foster and abuse children and teens across the country has inspired me to be a voice for change.
While I cannot erase the physical and emotional scars, I am determined to do my best to enjoin others in this movement so that other children can be spared the same pain, scars, and soul murder.
Spanking, beating, whipping, popping — all forms of physical violence against black children — are old passed on strategies of control and dehumanization that need to be retired for the sake of our community's survival.  Our future depends on our ability to band together and talk about healthier and non-violent ways to rear our youth so they can reach their optimal potential.
Won't you join me!
Please sign up TODAY.  Explore this site.  Visit often.  And share with others.
Dr. Stacey Patton
Creator, Spare The Kids, Inc.
Author, That Mean Old Yesterday
http://www.staceypatton.com