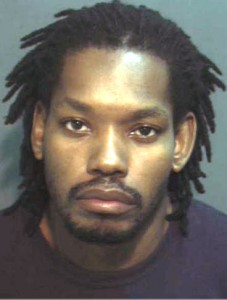 The beauty and power of the Internet and the digital age is that it gives everyone the opportunity to tell their side of the story, especially in a controversial situation.
Let us consider the case of Devery Broox, a young African-American man mentoring a 7-year-old boy at the request of the boy's grandmother and great-grandmother. The boy, who has no father or father figure in the home, had been "acting up" in school for some time.  A few months ago, Broox videotaped himself "straightening out" the young, misbehaving boy by beating him with a belt, shaving his hair and eyebrows , and then forcing the boy to run and do push-ups, all the while heaping him with verbal abuse, Marine Corps Officer Boot Camp-style. The result: one traumatized child. 
The video, which I posted here on October 15, quickly went viral. While Broox begins the video by claiming that he is whipping the boy to save him from the penal system, ironically, he was arrested for child abuse after a viewer called the National Center for Missing and Exploited Children.
Fast forward to today, where Devery Broox, in a crudely narcissistic attempt to clean up his public image, participates in a video "interview" where he tells his side of the story after the fact, on WFTV.com.
In this video attempt at redemption, Broox is calm and soft-spoken as he presents a larger context for the initial video. He explains that the 7 year-old boy's grandmother contacted him to mentor the boy, which he had been doing for more than a year. He says that he made the first video, which began with the message that it "takes a whole village to raise a child," to "get out there" about "the injustice against black men."
He provides details such as the fact that the boy has a fungus condition requiring his hair and eyebrows to be shaved periodically, and that he, as a mentor, opted to use that as a method of punishment, knowing that the boy didn't like it. 
Overall, Broox admits that the original video "doesn't tell the full story, doesn't tell anything outside of corporal punishment, and doesn't portray the message that I wanted it to deliver."
He also describes himself as a "testament of corporal punishment working," referring to the spankings he received in his youth. 
Broox doesn't seem like a bad individual. In fact, he represents a significant portion of the African-American community who has internalized the propaganda about corporal punishment being a positive, character-building, behavior-controlling method of disciplining children and keeping them out of trouble—i.e. the criminal justice system.
Every parent of an African-American child lives with the fear of their son—or daughter—being fed into the cradle-to-prison-pipeline that represents one of our nation's biggest and most profitable industries. The reality of that risk is well-documented, not only in the daily mainstream news, but in Michelle Alexander's brilliant book, The New Jim Crow: Mass Incarceration in the Age of Colorblindness.  
Many an African-American parent or caregiver, when challenged about the wisdom of corporal punishment in a society that is hyper-alert for any signs of potential child abuse and mistreatment, staunchly maintains that spanking the child will keep them out of "the system." Am I the only one who hears and feels the echoes of slave parents beating their children into submission to help them endure and survive that horrific institution?
I don't know whether Devery Broox had ever been in "the system" prior to serving jail time for abusing his young mentee, and we have no idea whether he will run afoul of the law in the future. What we DO know is that the belief system underscoring the corporal punishment of America's children, particularly our black children, MUST be challenged if we are to move forward.
Broox, who rambles on in the second video about wanting to inspire others to step up and work with the children in their communities, is clearly aware of the power of online video in sending a message. His crude attempt at turning a "discipline" session gone wrong into a public service announcement for challenging the flow of young men of color into the prison system may have backfired in terms of the consequences he ended up experiencing, but it brought a lot of attention to a topic that begs to be addressed.
That second video, which plays like a Jekyll-Hyde public relations response to the first, is useful in demonstrating how he has carved out his own space—however flawed his methods—in the public arena.
Both videos spotlight the failure of Broox—and many proponents of corporal punishment—to evolve past the notion of "saving black children" through physical violence, and then justifying their actions as "tough love" or "community responsibility."
Meanwhile, the 7-year-old boy was left with permanent physical scarring, and who knows what kind of emotional damage, not just from the incident, but from the endless humiliation of having his abuse witnessed by millions of strangers, in an episode that will live forever in cyberspace. Where is the video of the boy telling his side of the story, describing the effects of this incident on his young body and mind? 
Where is the video of Broox sharing what he himself learned from being arrested for abusing a child he was supposed to nurture and guide into manhood?
Devery Broox's video "redemption song" is a kind of pitiful, solo call-and-response that serves not to exonerate him as an abusive adult, but instead puts the entire culture of beating black children on trial.
What will WE, as judge and jury, decide to do next?